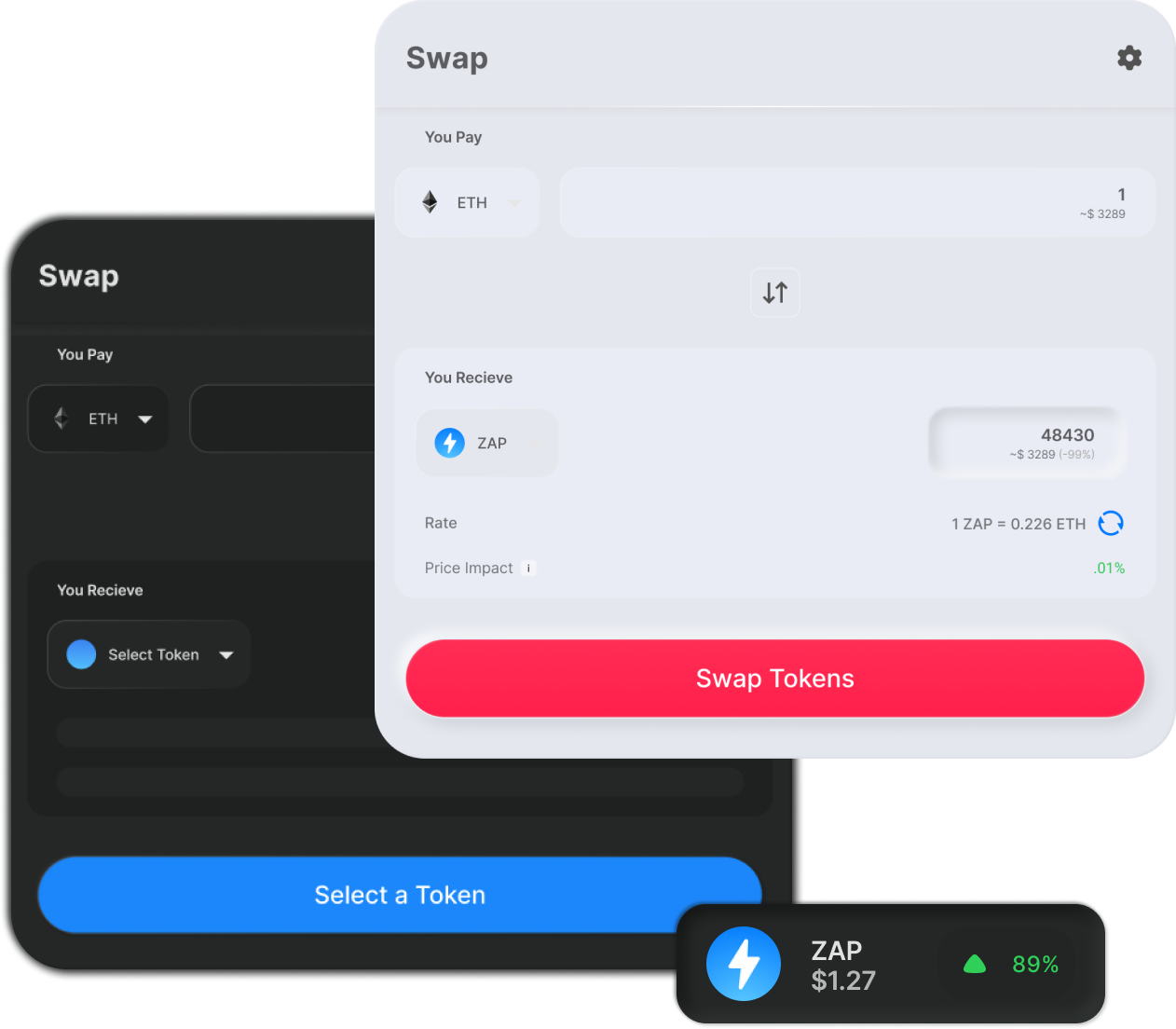 Develop with us
Source code and tools to get started.
Zap development tools are easily accessible and usable by developers from an array of different backgrounds. We offer extensive documentation to aid developers in utilizing our tools.
Join our Discord
Stay up to date on everything Zap.
Become a part of Zap Protocol's ecosystem and see what is going on in our community!